Consuming Kinetics Dance Company
CKDC offers a wide variety of dance classes to the public for every age and every technical level. It's never too late or too early to learn how to dance. CKDC is the only professional dance company in the St. Louis area that specializes in drop in classes for busy adults. We offer a flexible schedule that fits into yours. For more information about our adult or youth dance programs, visit our Education page.
CKDC is a 501(c)3 charitable corporation. All classes offered by our company of dancers and dance educators are the support structure for our performance company. Your class payments help us fund our performance season and assists us in our goal to create more job opportunities for full time artists in St. Louis.
We value motion as a mutual experience shared among all people. We embrace individuals who seek to live a balanced life through art and more specifically, dance. We provide a sanctuary for artists to reveal or rediscover their potential as movers. By offering a flexible curriculum, we strengthen the practice of dance and choreography while creating opportunities to pursue careers in the performing arts.
Consuming Kinetics Dance Company is a Kranzberg Arts Foundation Resident and a member of the .ZACK Incubator.
Consuming Kinetics Dance Company is located at 465 North Taylor Avenue, St. Louis, MO 63108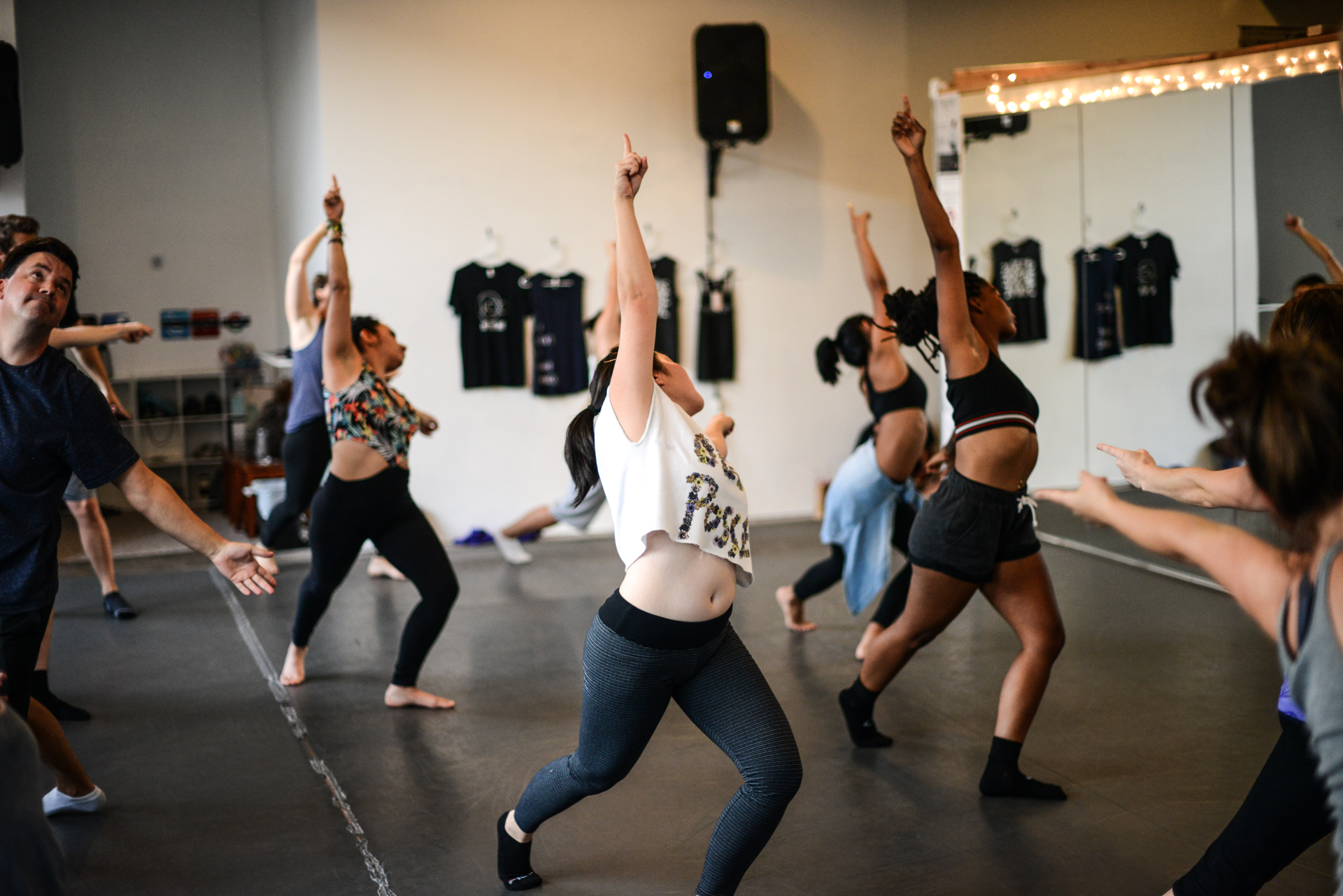 "I am moving back to Dallas on Sunday and I wanted to thank you for bringing dance back into my life. These past few months have been an emotional roller coaster and it has meant the world to be able to get back to something I love! Wishing you the best."
-C. Mandelbaum
"I can't thank you enough for having the drive and inspiration to make CKDC a reality. Training in dance is something I always wanted to do but never really had the opportunity until I was an adult. You really are helping me fulfill a dream. Thank you for all that you do."
-K. Urday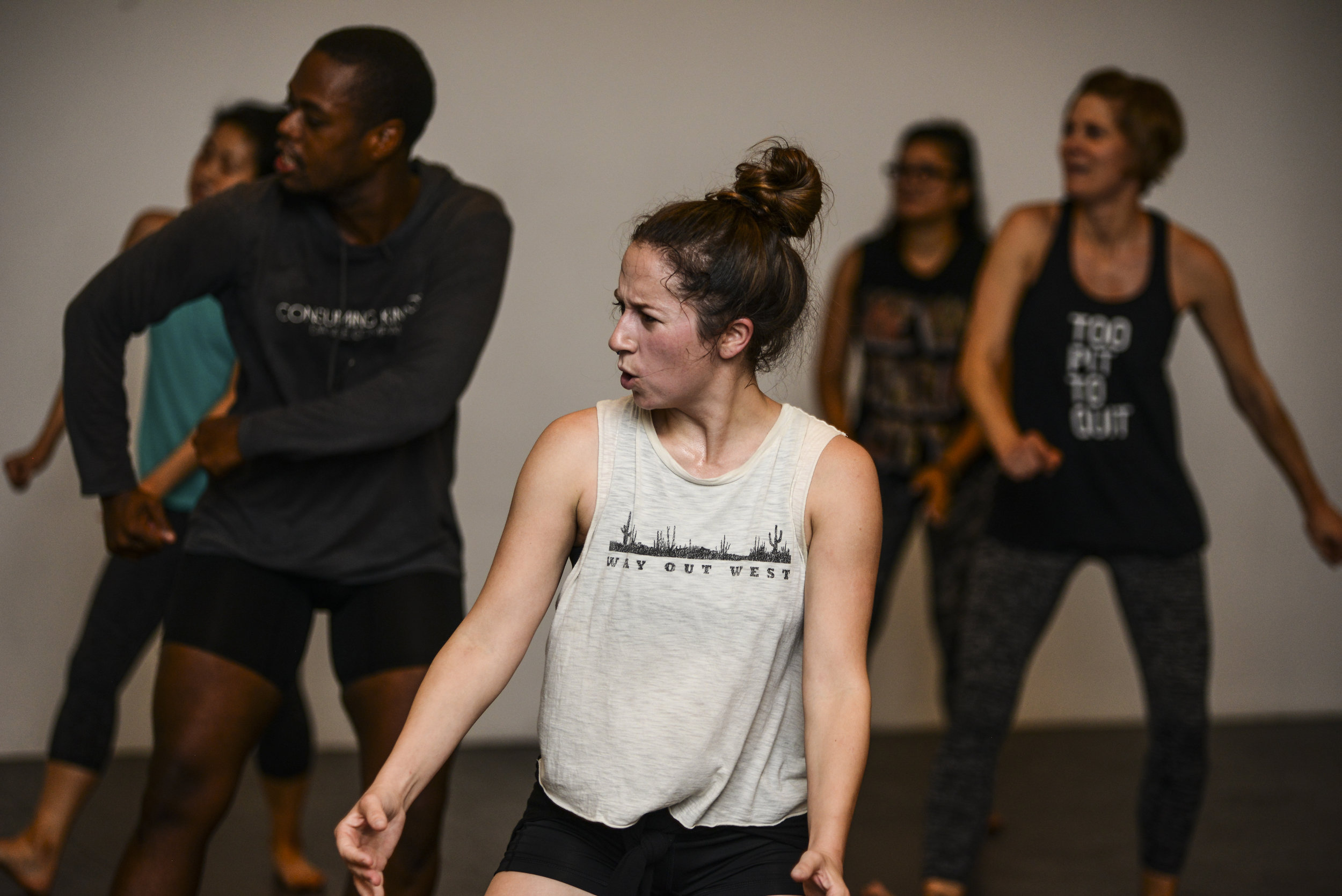 "Arica, the Founder, is the best. She not only is a beautiful dancer, but her passion and knowledge shine bright. Her encouragement has made me push farther and harder. Whether you're brand new to dance or if you're like me and took an eight year sabbatical, the classes will cater to you. When I take class, that's where I'm at. My head isn't at work or at home. It's therapeutic. I don't plan on stopping any time soon."
-B. Ramsey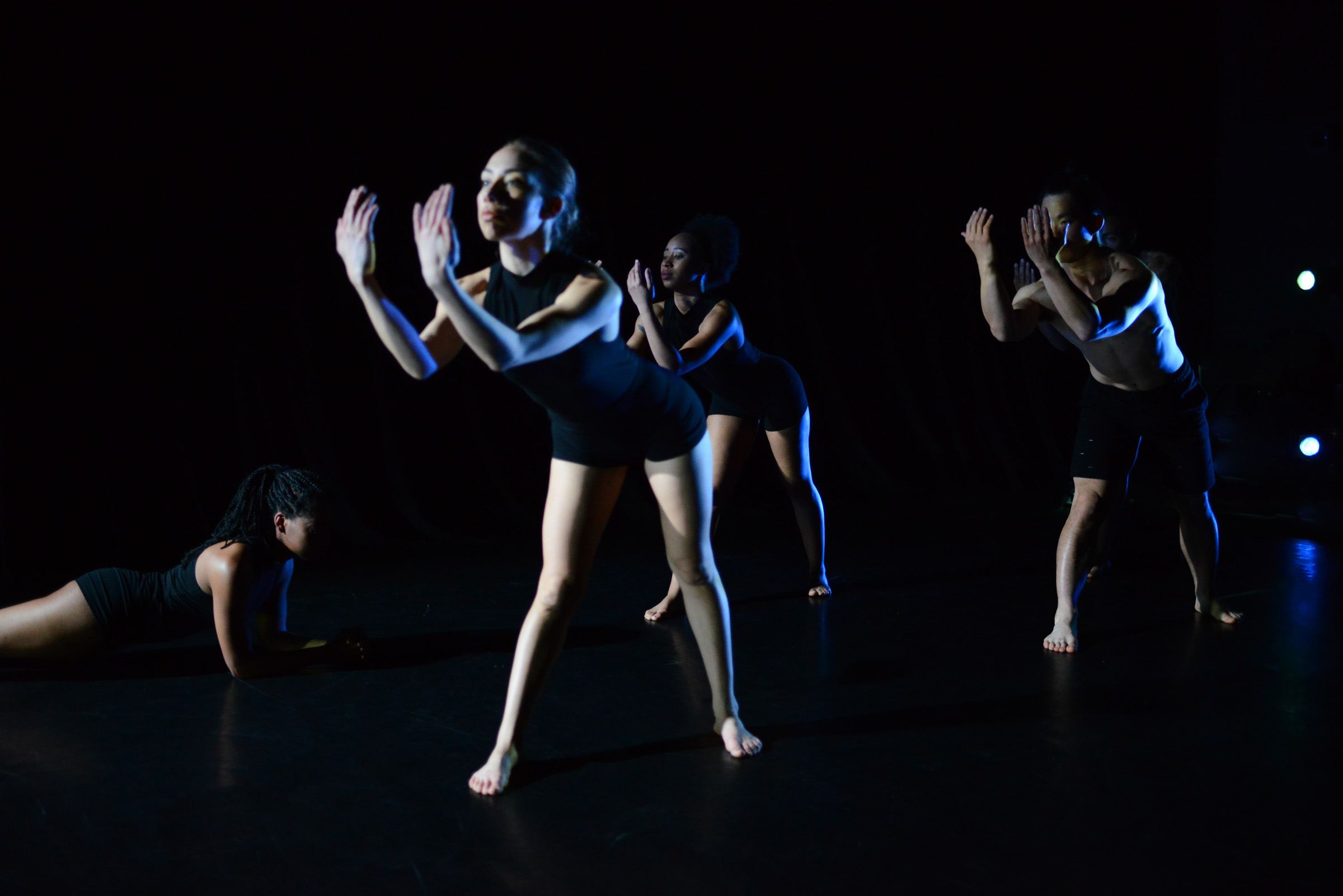 "I have to say that I found Consuming Kinetics to be just what their name implies, consuming. I was utterly drawn into their performance from start to finish.
-M. Viau
"I've taken a lot of classes there and they have all been amazing. The dance teachers are really caring and passionate about what they do. I am so happy to have found CKDC. It is one of the things about St. Louis that I love the most."
-S. VanStee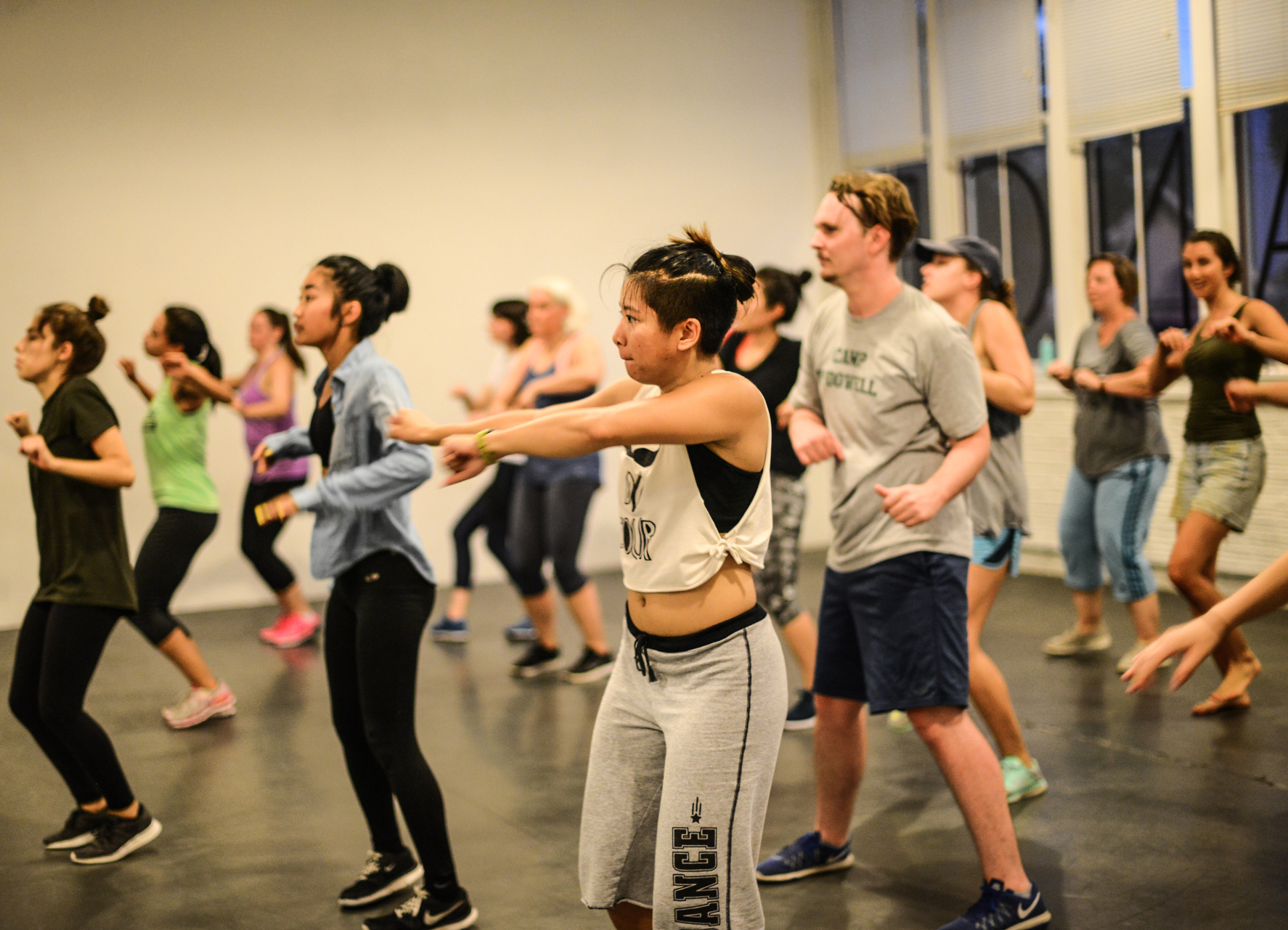 "CKDC is by far the best! When I was new to St. Louis and didn't know anyone, I always felt I could easily jump in to a class. Arica is an amazing choreographer and has something for everyone. It's nothing but above average and a great time. Having danced all the way up until high school, I felt lost as an adult going to a ballet company or trying to join adult dance, without being behind or out of place. Arica has created a place where everyone can join, whenever it's convenient for you. After two and a half years of following them, I'm so sad to move away and lose such a great and healthy influence in my life. If you live in St. Louis, you have to go try one class! You won't regret it."
-J. Werckle
"When my seven year old son wanted to take Hip Hop lessons, I wasn't sure where to start. I found classes near our home, but one studio wasn't very clean and another didn't have a well-trained instructor. A third was out of our price range. I nearly gave up until I found Consuming Kinetics. Both of my sons are dancing now! I'm trying the adult classes that are offered at the same time. This is surprising because I don't love to exercise, but I feel supported here to try something new. Even on a bad day, we all walk out feeling glad we attended. In CKDC, we found energetic, well-planned instruction at a price we can afford. There are discounts for multiple classes/more than one child enrolled. On months when we are away, we can pay a per-class fee instead of monthly rates. Perhaps most important, I feel like my children are known and liked at CKDC. The instructors seem to take the time to really see what each kid needs to work on and even though I'm an elementary teacher, it still baffles me that they are able to offer such individual encouragement and direction in a group setting."
-A. Cummings